I say this every time I find a new shop that delights my eye and senses, "I am in love!"  This time I mean, I really do!  I am swooning… lusting… staring… hitting the heart doohickey!!  I am like a lovesick teenager.♥♥♥
This shop has photography ranging from street, animal (cute duck feet for heaven sakes) to UK-themed photos.  It even has air balloons shaped like cute things!  How am I supposed battle such wizardry??
I love street art and photography ☑ check.   Love animals  ☑ check.  Love the UK  ☑ check.  Great Inventory + Superb Photography = Shop of the Week!!
The shop owner is Virginia Allwood, a Parisian now living in Bristol, England, who says in her Shop's bio page that she carries her camera with her everywhere.  Lucky us, because she snaps some fantastic photos and we can buy them!!
---
---
ALL PHOTOS SHOWN BELOW ARE THE SOLE PROPERTY AND ARE CREDITED TO VIRGINIA ALLWOOD OF LeShopUk.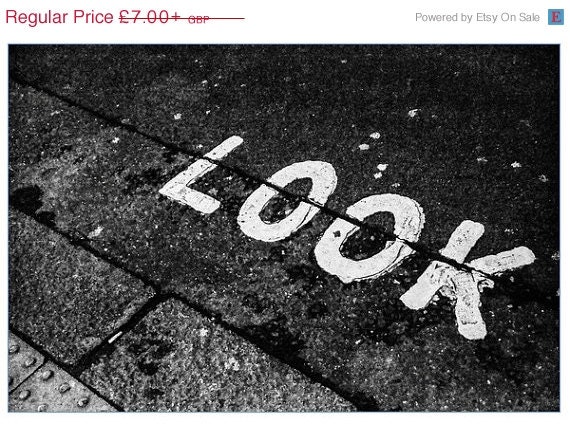 Love this piece because it is just a simple shot and slightly off-center, this is the type of photo I would frame and hang on my wall.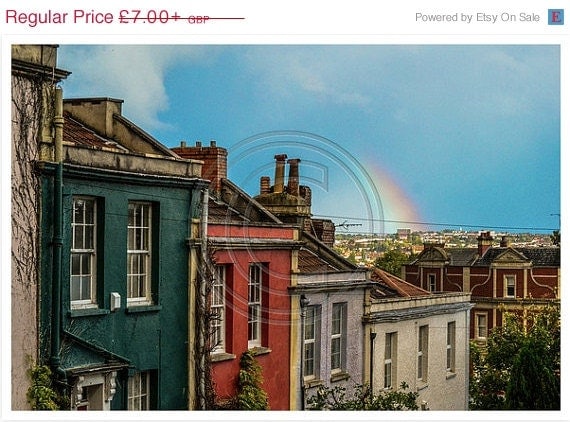 Perfect timing + colourful homes + skilled photographer = great photo!  This is another of my favorite photos… I really think all the photos in this shop are my favorites.
Obviously, Virginia is brilliantly talented and by looking at her blog and reading her bio on her About page in her Etsy shop, she seems to be a hardworking and fun-loving person.  I just love when I find someone with talent and an eye for taking photos at just the right moment in time.  Please visit Virginia's shop and perhaps you will find something to buy and treasure.
The photo below shows Virginia with her man —> Dan Martin,  boyfriend, PR guru and as she describes it "shoulder to cry on."  Something we all need!!As stated on their blog, "Dan is an award-winning social media expert and online journalist.  For over 10 years, Dan, a Fellow of the Royal Society of Arts, has worked for some of the UK's leading internet publishers as a senior reporter and editor."  It looks like Virginia has the quality product, tools to promote, and the personality to expand her lovely items around the world.  As stated on their blog, "He has also helped several private and public sector organisations improve the way they engage with their audiences online and in 2010 was named in the top 10 most influential political bloggers on Twitter by the Independent."
Wow, what a dynamic duo!!  You can read more about them at their blog http://www.leshopuk.com/blog.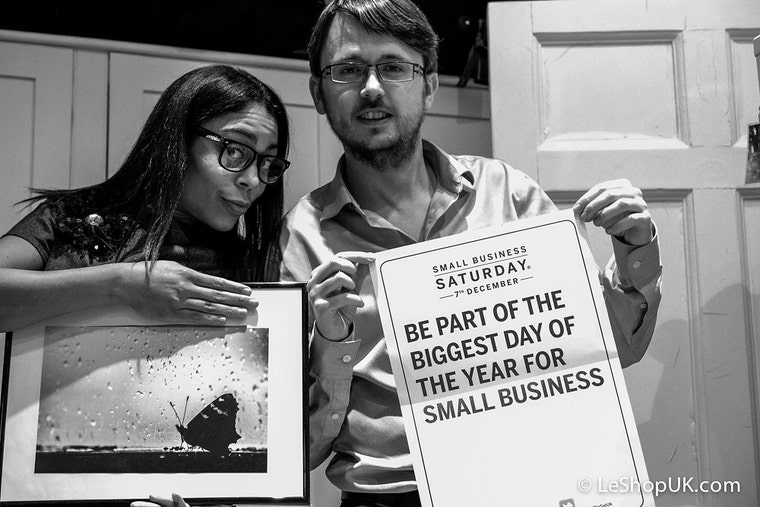 And finally, the last photo pick of the day… I think!!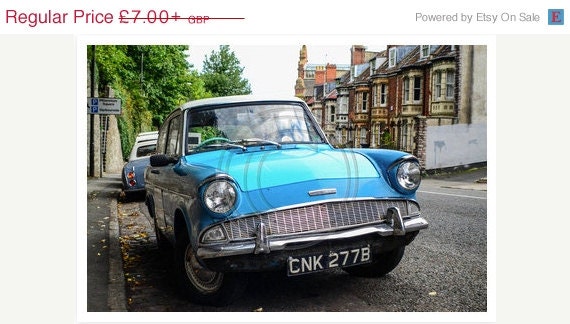 I love vintage/antique cars and this photo is beautiful because it depicts the car sitting on a street that shows little indication which era this photo was taken.  Obviously, Ms. Allwood is quite young and she is the photographer and her handy skills allows her a look back in time.  Also, the color of the car lends a beautiful contrast to the old and historic war-era buildings in the background.
I hope you enjoyed discovering this new shop and its beauties with me.   I have listed LeShopUK's online shop, Twitter, Blog, and Facebook sites below.  I hope you take the time to support this lovely woman and her creative photography!
Until next time, keep creating and much peace!
Ⓒ
ⓗ
ⓔ

ⓡ
ⓘ
ⓔ
✌
Etsy:  https://www.etsy.com/shop/LeShopUK?ref=l2-shop-info-name
Blog:  http://www.leshopuk.com/blog
Twitter:  https://twitter.com/VirginiaAllwood
Facebook:  https://www.facebook.com/leshopuk